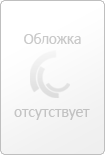 II Divo returned to the live arena for the first time in 2 years on 2nd August 2011 to perform at the iconic home of the English National Opera, the London Coliseum. Accompanied by the world famous Royal Philharmonic Concert Orchestra this show marked a triumphant return for II Divo performing new material from their album "Wicked Game" as well many of their favourite, well known classics.
The concert features the album's title track Wicked Game, Crying, Come What May, Time To Say Goodbye and Dov'e L'amore, which II Divo premiered at the Classic Brit Awards 2011, where they collected a prestigious award for Artist of the Decade for the influence and impact that they have had on the genre since the band first came to the fore in November 2004.
This 90 minute concert truly captures II Divo at their best. Behind the scenes documentary footage of II Divo, allows us closer than we've ever been before to the band during album recording sessions for "Wicked Game"; on their promotional travels; at rehearsals for the concert and on the night of the show.
01. Come What May (Те Amare)
02 . Dov'e L'amore
03. Adagio
04. Nella Fantasia
05. La Vida Sin Amor
06. Everytime I Look At You
07. Passera
08. Unchained Melody (Senza Сatene )
09. My Way (A Mi Manera)
10. Wicked Game (Melanconia)
11. Si Tu Me Amas
12. Mama
13. Hallelujah
14. Crying (Llorando)
15. Unbreak My Heart (Regresa A Mi)
16. Without You
17. Pour Que Tu M'aimes Encore
18. Somewhere
19. Time To Say Goodbye (Con Те Partiro)
20. End Credit - Senza Parole